Find out more about your new A1 Smart Home
Your energy upgrade package provides a host of benefits which you can find more on below: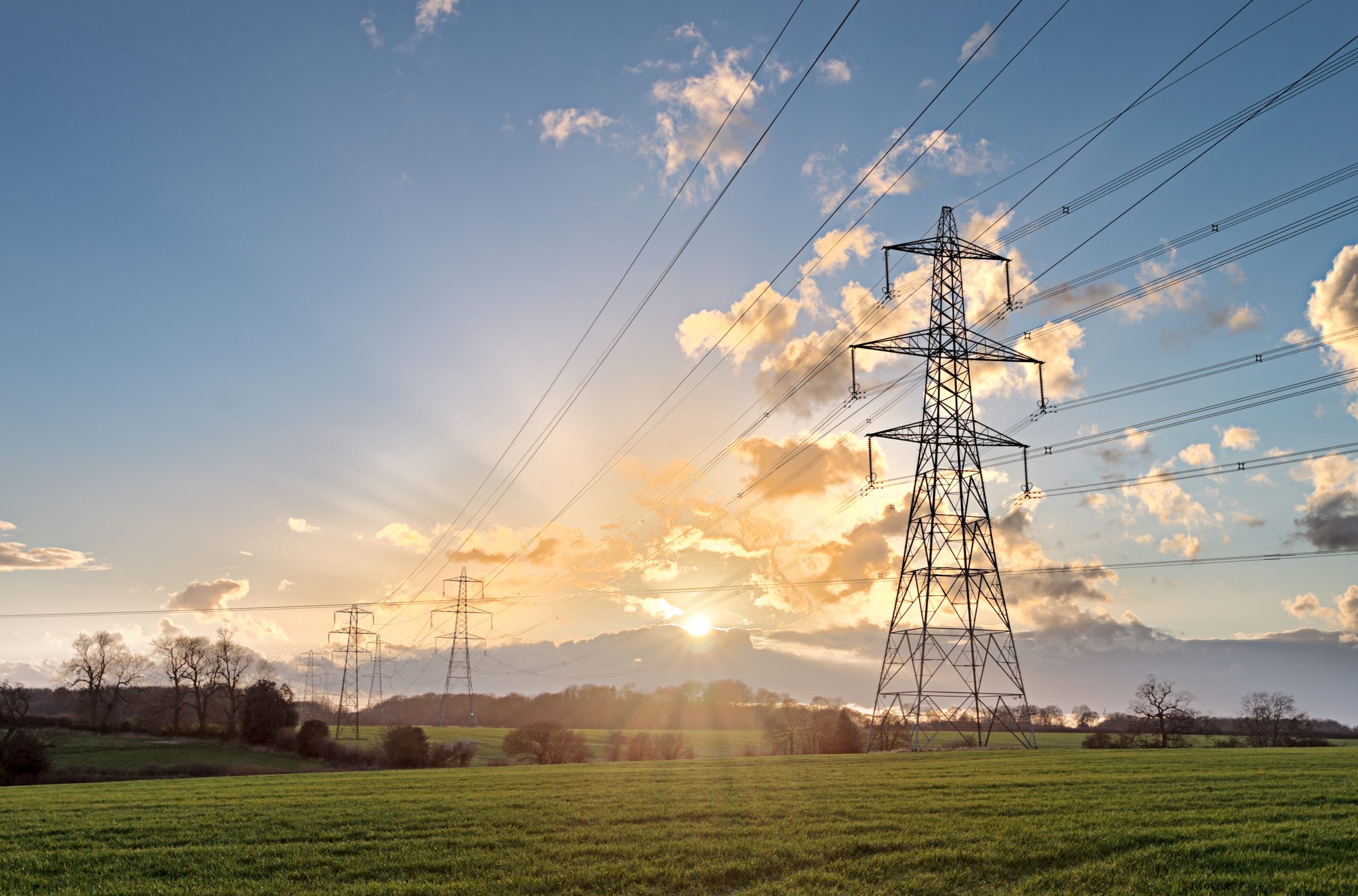 Why would I be interested in the A1 Upgrade Package?
You will benefit from an A1 Energy Rated Home which is fully powered by renewable energy. You will be helping to future proof your home, be part of a sustainable future and whilst saving you money on your electricity from day one.
Reduce your carbon footprint for a cleaner, greener future
Improve your Building Energy Rating (BER)
Make savings annually and in the long term
What is included in the A1 Home Energy Upgrade Package?
The upgrade package includes:
Solar PV Panels
Battery Storage
Home Energy Optimisation Technology (subscription fee applies)
Pinergy Smart Electricity Tariff (annual billing)
Electric Vehicle Charger (Optional)
How will I make a saving by purchasing the Upgrade Package?
The home upgrade package maximises the savings on your home energy costs through the use of Solar PV panels, battery storage, Home Energy Optimisation Technology and Pinergy Smart Electricity Tariff. The solar panels will provide you with up to 40% of your home electricity requirements. The energy is stored in the battery and then the Home Energy Optimisation Technology analyses the data to predict energy usage patterns within the home. This will result in savings in your annual energy costs with energy being used from the grid only at off peak times and your solar panels and battery providing your energy when needed.
What is solar energy?
Solar power is the energy converted from sunlight into usable electricity. Sunlight is harnessed directly through the use of solar panels. Solar panels are made up of a transparent photovoltaic glass as well as PV cells which are responsible for converting sunlight into electricity.
What are solar PV panels?
The term 'solar panel' can refer to a wide range of solar technologies. It is often used interchangeably between the panels that generate electricity and those that generate heat. Solar panels which produce electricity are referred to in the industry as 'solar photovoltaic (PV) modules.' light. Solar PV panels are a system which generates electricity (solar PV panels).
How many solar panels are provided and are they right for my home?
Yes, they are right for your home, Tinakilly Park has been surveyed and all the homes can have PV solar panels installed. The elevation will be determined based on the orientation of your house. Each Dwelling will have 6 x 370W Trina Honey Framed 60 cell layout Monocrystalline module.
How much electricity will solar panels generate?
The 6 Solar PV panels provided in the A1 Energy Upgrade Package will provide on average of 2133kwh per annum. This is up to 50% of the estimated annual average of a standard home which is 4200kwh per annum.
Is there an install cost and who will install the solar panels and battery on my property?
The install cost is included in the A1 Energy Upgrade Package and are installed by Solar Electric, a Pinergy owned company. Solar Electric is Irelands leading commercial and domestic Solar PV company. The solar panels and battery can be fitted prior to moving into your new home.
Alternatively, they can also be fitted at a later date if required and this installation will take 2 days.
What will be installed in my home if I purchase a rooftop solar PV system?
The main components are the solar panels which will be located on the roof area. The solar panels convert the light into DC electricity, and the inverter converts this DC electricity into AC electricity for use in your home. The solar system will be connected to your main electricity panel and battery storage.
What is the warranty and what is the average lifespan of the solar panels?
The solar PV panels have a 15-year manufacturer warranty and 25-year power warranty. This does not mean that solar panels stop generating electricity after this timeframe, but rather it means that their efficiency will substantially reduce.
Do solar panels work on overcast or rainy days?
Yes, solar panels do still work on overcast or rainy days. However, solar panels are naturally most efficient during sunny weather because of the direct sunlight being harnessed from the sun. In inclement weather conditions, solar panels will still generate power as the solar cells are usually powered by light and not solar heat.
Does my rooftop PV system require maintenance?
PV systems are low maintenance, but not zero maintenance. The most important aspect is to monitor the performance of your system regularly. This could simply be a routine check of your inverter to see that the system is operational (e.g., no red blinking lights) and that the energy meter is increasing each day.
How do Solar Panels work with the battery?
With solar panels, you use the electricity as it is generated. However, solar batteries are now available which store the power your panels have produced during the day so you can use it later. You can store the electricity generated during the day, there is less of a need to consume it (e.g., running your domestic washing machine) when the sun is shining, and you will use more of the power you generate and save money.
What info do I need to know about the battery?
The battery is a Sonnen Hybrid 9.53 Battery Storage. The battery capacity is 7.5Kwh which is the units of energy the battery can store.
Is there a warranty on the battery?
Yes, the battery has a warranty 10 years and 10,000 cycles. It also has a service life of 20 years. A cycle of the battery is one complete discharge and complete charge. The battery has a capacity for approx 10,000 life cycles. A cycle of the battery is one complete discharge and complete charge.
However, it does not work exactly like that, a battery may charge 25% and then discharge 25% so this would be considered ¼ of a cycle.
Where will the battery be stored in my home?
There is a battery storage area already built into your new home and this is where the battery will be fitted and stored. The battery dimensions are H88/W67/D23.
Do I need planning permission for the Solar PV Panels?
No, you do not require planning permission. Solar PV systems installed in a domestic setting under 12 sq. m (and representing less than 50% of the total roof area) are exempt from planning.
Can I avail of the SEAI Upgrade grant?
Unfortunately, you are unable to avail of the SEAI Upgrade grant on a new home.
How does the Home Energy Optimisation Technology work?
The Home Energy Optimisation Technology analyses data to predict energy usage patterns within the home. It predicts the best ways to use the energy and maximises energy usage at the lowest price point. It will determine when to use it, store it or use your smart electricity tariff. It enables efficient purchasing, storing, and recycling of electricity in the market, reduces pressure on the grid and delivers a significant cost saving to you the customer.
Is Home Energy Optimisation Technology included in the package?
Yes, it is included, and it will be charged at a cost of €0.37 plus VAT per day which will be a daily standing charge on their Pinergy Smart Home Eco Electricity bill. The use of the software will provide up to 40% savings on your annual electricity bill.
What is the Pinergy Smart Electricity Tariff?
Pinergy provide a Smart Electricity tariff that maximises your savings when used in conjunction with the Home Energy Upgrade Package. Pinergy will provide a Smart Tariff which is a Day, Night and Peak Tariff. Pinergy provides 100% clean energy and 30-minute interval data via our award-winning app. Your home is already installed with an ESB Smart Meter which has smart services enabled to avail of the smart tariff provided and 30-minute data.
Do you have an Electric Vehicle and need a home charger?
We can provide an 7kw Project EV Electric Vehicle Charger as an optional extra. The benefits of the A1 Home Upgrade package are: helps minimise the charging costs for your EV, choose the cheapest option to charge your EV at any given time, use your battery or the grid to charge your EV. You will also have the convenience to charge efficiently and quickly at your own home.
Is there an installation cost for the EV Charger?
No, the installation cost is included in the charger cost and will be installed by our certified installers outside your new home.
How long will the charger take to charge my Electric Vehicle?
The Project EV Charger is a 7kw charger. For a 40kW battery a typical 7kW home charging station will charge an electric car from 0-100% over the course of around 3-5 hours. For cars with battery capacities over 60kW the charging time will be in the region of 6-8 hours.
Can I avail of the SEAI Home Charger Grant?