Irish people are good at spotting a bargain, but when it comes to looking at your electricity bill are you getting value for money? If the answer is 'I don't know', then don't worry, you're not alone. We've put together this guide to help you understand how electricity pricing works and show you a better way to manage your electricity costs.
A survey by Switcher.ie in 2016, showed that over half of Irish consumers are "bamboozled by overcomplicated bills". One look at your bill, with its standing charges, tariffs, levies and kWhs is enough to make you stuff it back in the drawer. If you were overcharged €20 would you notice it? Probably not.
If you would like to reduce your electricity consumption, one of the first things you need to get your head around is how much electricity you're using. To do this let's take a look at how electricity usage is measured and the different charges you pay.
SO, WHAT EXACTLY IS A KILOWATT HOUR?
For many, the key to understanding your energy consumption is to understand the kilowatt-hour (kWh) – the measure of how much energy you're using. It is simply a way to measure the amount of energy you would use if you kept a 1,000-watt appliance running for one hour. Here are some handy examples of what 1 kWh will do for you:
Light a 40W bulb for 25 hours.
Power an iron for an hour.
Boil a full kettle 10 times.
Power your laptop for 2 days.
One cycle of your washing machine/dishwasher
About 10 minutes in an electric shower.
WHAT IS THE UNIT RATE?
The unit rate, often referred to as 'standard unit rate', is how much you pay for each kWh. Costs per unit depend on a variety of factors including:
The electricity provider you are with.
What type of energy tariff you are currently on.
What time you consumed the energy. e.g., Domestic Urban 24hr/Day/Night
You might spot promotions where a provider offers a percentage discount off their standard unit rate. But because unit rates vary so much between suppliers, calculating the actual value of your potential cost savings is difficult.
WHY DO UNIT RATES GO UP AND DOWN?
Unit rate increases generally come about when the cost of wholesale electricity is increased over a sustained period, i.e. the cost to your energy supplier to purchase it before supplying your home. Increases in wholesale costs affect all suppliers and therefore price increases generally tend to happen across the industry, traditionally in Autumn.
WHAT IS MY USAGE?
Usage figures can be either estimated or based on actual kW consumption in the stated billing period. Estimated usage is based on an average of your previous bills. However, it's possible that these in themselves were estimated and therefore, the estimated bill could have very little connection to your actual usage.
WHAT IS THE PSO LEVY?
The Public Service Obligation (PSO) Levy is a government charge related to the cost of purchasing peat generated electricity and the output of renewable, sustainable or alternative forms of energy. Everybody pays this charge no matter what company you are with.
It is set by the Commission for Regulation of Utilities (CRU) and is currently at €8.73 (VAT included) per month from 1st October 2017.
WHAT IS THE STANDING CHARGE?
The standing charge is a fixed daily cost on your bill no matter how much electricity you use in your home. It's made up of:
The cost of maintaining the supply to your home
The cost for meter readings
The cost of servicing your account.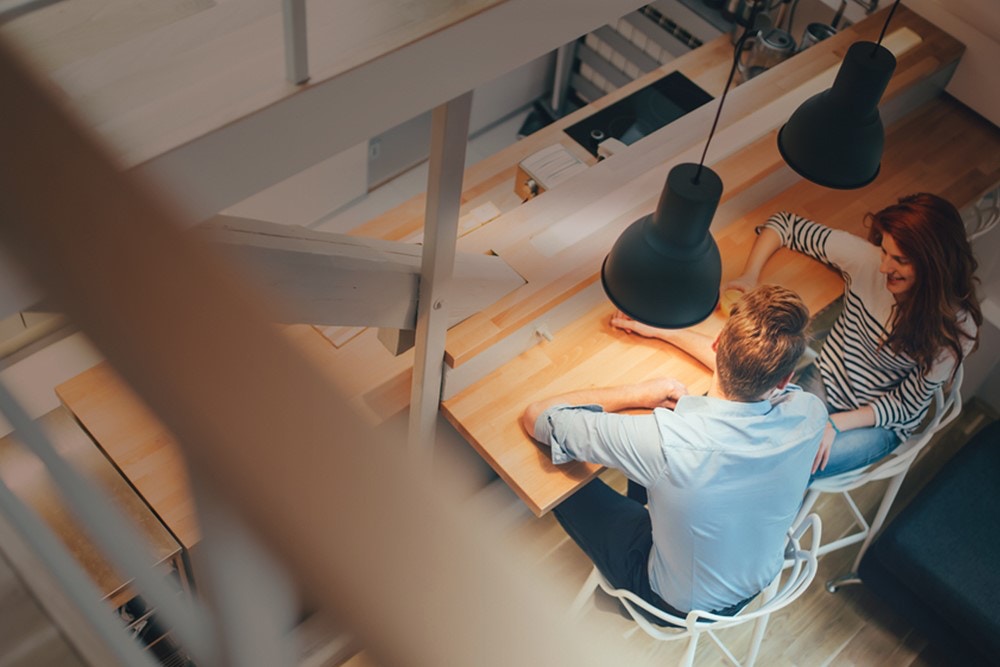 WHAT IS THE PREPAYMENT SERVICE CHARGE?
If you've got a prepaid meter – one that you can top-up online (not fixed price plan)- then you will pay a daily prepayment service charge. This is for the upkeep and maintenance of the meter and if you are a Pinergy customer, this will also cover the maintenance and technology behind your In-Home Display – we see this as the key that will allow you to brush aside all of the jargon and truly understand and control your energy consumption.
HOW TO FIND THE BEST ENERGY DEAL
A report by economist and BBC journalist Pete Lunn for the Economic and Social Research Institute in 2016 investigated the question "At what point do products become too complex for consumers to choose accurately between the good ones and the bad ones?"
Lunn and his team found that when more than two or three factors need to be taken into account to calculate price (step forward electricity charges) then pretty much everybody finds it difficult to calculate the value for money. This explains why so many of us find electricity bills so confusing and why we're so often left in the dark about how much we're paying.

SO, IS THERE A BETTER WAY? WE THINK SO.
With Pinergy you don't get complicated bills. Instead, an In-Home Display paired with a Smart Energy App helps you to monitor and track exactly how much electricity you're using in real-time. Our prepayment service charge pays for the technology allowing you to take full control of your energy expenditure.
BUT DOES IT ACTUALLY HELP TO REDUCE BILLS?
Absolutely. We've studied the impact that switching to Pinergy has had on consumers and found that customers on average, reduce their electricity usage by 7.3%, while 32% of customers actually went far beyond that, reducing their consumption by more than 20%, leaving them to watch the amount they spend fall right before their eyes.
It turns out a prepayment service charge is simply a good investment. No more estimated bills, no more complicated tariffs and full control of what you pay for electricity – this is the future of electricity pricing.
If you're interested in switching to Pinergy, fill out our interest in switching form, or to learn more about how we can help you reduce your energy bills contact us today on 1800 98 90 99 to speak to a member of the Pinergy team.