The KPMG Irish Independent Property Industry Excellence Awards is the beacon for excellence in the Irish property sector. Award winners set the benchmark for professionalism and showcase the best that industry stakeholders have to offer.
The Irish property industry is going from strength to strength, and if you believe your work is setting the standard, make sure to enter. Reflecting the diversity of contribution to the property arena, there are 11 awards in total. This year sees the introduction of a Facilities Management Project category which awards an individual or team whose facilities management project demonstrates substantial innovation and positive effect on an organisation. Judging is conducted by fifteen leading experts from industry, government & professional bodies. Adjudication parameters seek projects that: go above and beyond the normal, demonstrate measurable improvement, reflect innovation through approach or technology, appreciate needs and satisfaction of clients, contribute to the local community and demonstrate excellence in strategic coordination.
All professional institutes, representative bodies and government agencies endorse the KPMG Irish Independent Property Industry Excellence Awards.
At today's launch of the 2018 Awards, Jim Clery, Tax Partner and Head of Real Estate at KPMG said: "KPMG is delighted to continue to support these awards and with the continuing involvement of all of our key stakeholders including the various judging bodies, PINERGY, EFC and DIT. Real estate remains a vital part of Ireland's business infrastructure and recognising excellence plays a key role in promoting the value of the sector to our economy. We are moving to a new environment where, while the commercial sector looks to be in equilibrium, skills shortages and housing shortages are to the fore. We will be particularly interested to look at initiatives in these areas as we showcase the best examples of Irish success in the various awards categories."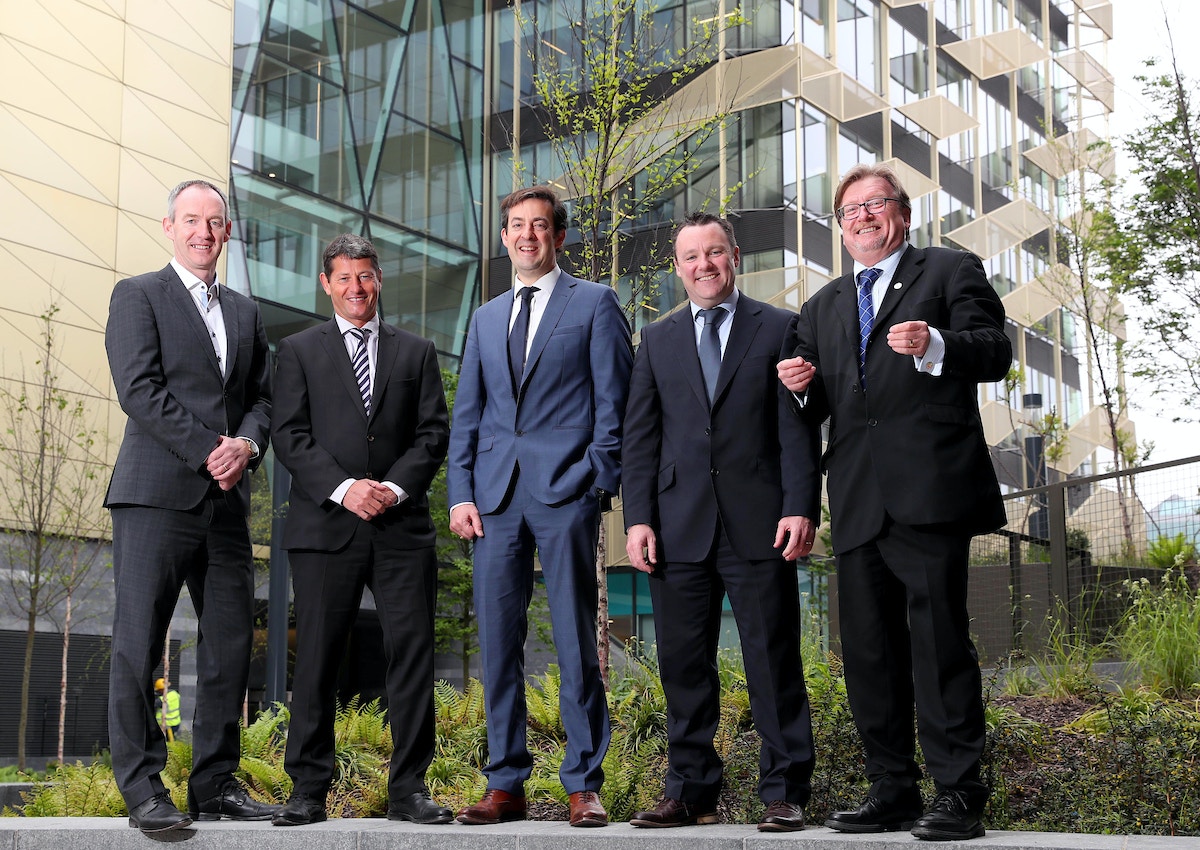 Enda Gunnell, Chief Executive Officer at PINERGY added: "We are delighted to continue our sponsorship of the Excellence in Property Awards. The last three years have served to cement in our calendars the acknowledgement of excellence that is evident in many aspects of the property industry. The industry is multi-faceted; its players are regional, national and international; both emerging and established. The common characteristic of each of the winners is excellence as acknowledged by peers and leaders in the industry. A forum such as the awards that seeks high standards and rewards improvement and innovation, deserves support and we in PINERGY are delighted to support such a worthy initiative and look forward to doing so for many years to come".
Sean Twomey, Partner, Head of Property & Construction at Eugene F. Collins speaking at today's launch commented: "Eugene F. Collins is pleased to continue sponsorship of the Excellence in Property Awards. The awards are now a key fixture in recognising the importance and excellence of all stakeholders in the property and construction industry. Over the last three years, we have seen many outstanding entries which showcases the quality and excellence of this important industry. Each year the standard of entries gets higher and higher. We have no doubt that we will see a higher standard of entries again this year. We feel that awards such as these should be supported as they reward high standards, innovation and excellence".
Open for entries on Friday 25th May 2018 at www.propertyexcellenceawards.com.