Damian Boylan, Commercial & Fleet EV Charging Advisor
2019 saw a growing and welcome debate on climate change when we weren't talking about Brexit! How we live our lives and the decisions we make big or small are coming into sharp focus and their impact on the world around us.
In 2019, 117,000 new cars were sold in Ireland of which 3,000 were Electric Vehicles. That's only 2%. So what? Well, only 1,200 Electric Vehicles were sold in 2018, so nearly a 300% increase in 12 months. When you add in Hybrids (which can run on electricity generated by the Car's petrol/diesel engine), there were another 11,000 cars sold in 2019 that run on a form of electric power, again up on 2018. Demand is growing.
Government are also driving change in this space (excuse the pun!). The Climate Action plan is looking to change our national car fleet to electric (or certainly non-fossil fuel powered) by 2030, and recently Minister Bruton is urging 201 car reg buyers to consider electric. In addition, there are generous grants from the Sustainable Energy Authority of Ireland (SEAI) for the purchase of Electric Vehicles as well as other incentives such as zero BIK on company cars. Also, there is a zero cost on toll roads!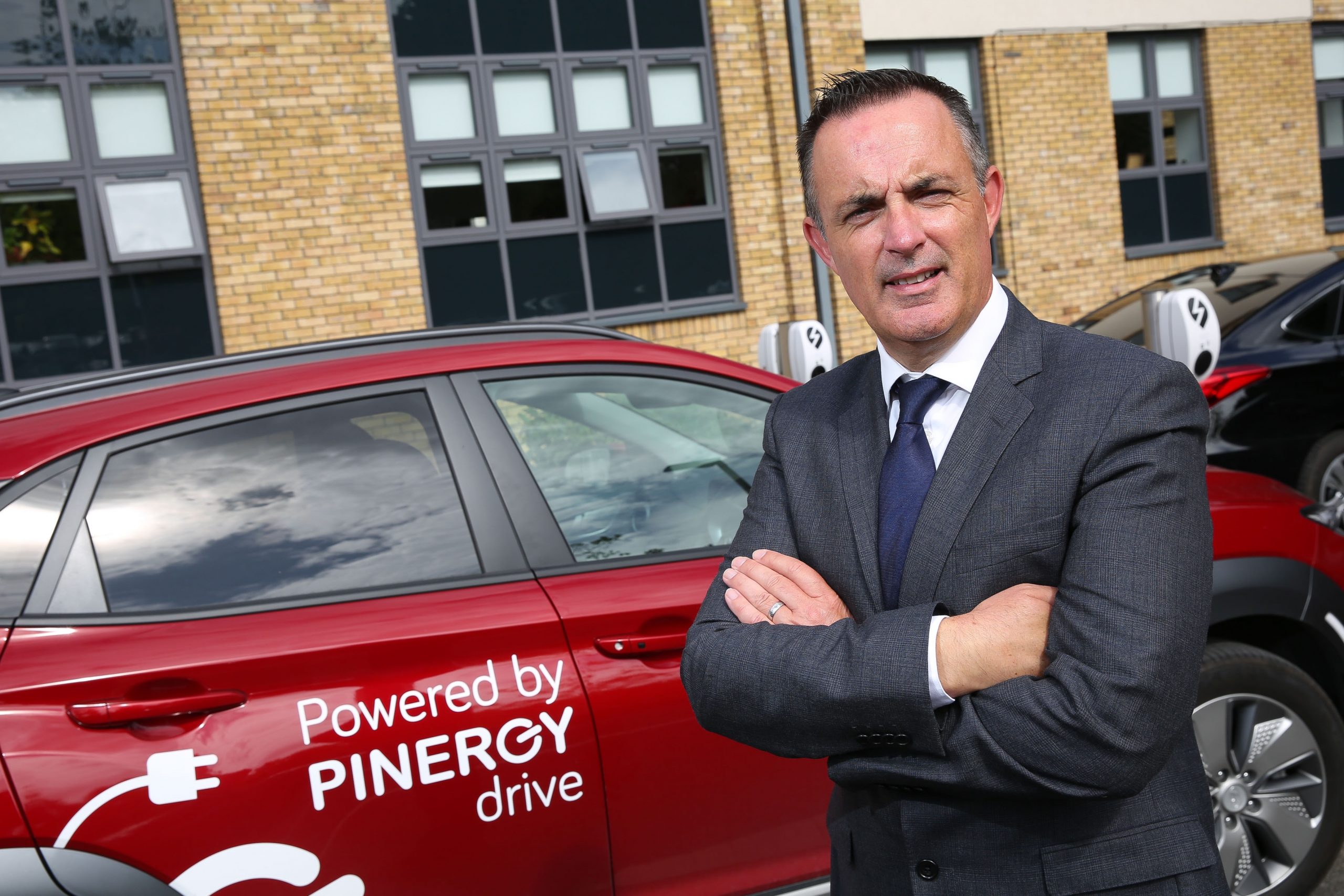 Demand is rising, but there can be a problem. A real problem to overcome. How do we charge EVs easily? Well, driving an EV does take a slight mindset change. There is range anxiety, but you can also have range anxiety with a diesel car? Charging at home or the office seems a sensible option for both the driver and the electricity grid.
We think property managers and businesses will need to step up and provide EV charging facilities across their buildings & car parks. Your customers, tenants and colleagues are going to demand it. Simple and easy EV charging solutions at their homes or at their place of work. On street and public charging facilities may not be the full solution. They can get you a quick charge but time may not allow a full charge!
We have put together a range of EV charging solutions for our commercial customers for their EV fleets as well as those with Multi tenanted domestic and commercial buildings. We have delivered solutions for both new builds as well as retrofits of multi-use buildings already. With the latest in smart metering technology, we can also facilitate solutions with payments that make sense for both the EV user and the property manager. In addition, all our energy supply is certified at 100% green as it comes from renewable sources of hydro, solar and wind power.
If you are looking to be EV ready, then just get in touch, we would be delighted to talk. Your customers, tenants or staff will welcome it.