Pinergy will #PowerTheDifference for Orwell Wheelers, becoming the club's Principal Sponsor and Official Energy Partner
Pinergy has today teamed up with Olympic cyclist and former National Road Race Champion, Nicolas Roche to announce a new three-year sponsorship deal with Orwell Wheelers Cycling Club (Dublin). The new deal will see Pinergy become the Principal Sponsor and Official Energy Partner for the club, while they have also been named as title sponsors for the Pinergy Orwell Wheelers Randonnée 2022 – an annual 146-kilometre open road event, which returns on Saturday (April 30th) after a two-year break.
As one of Ireland's leading renewable electricity suppliers, Pinergy is proud to support the sustainable growth of the green sport of cycling, with cycling seen as one of the most-environmentally friendly sports, hobbies and lifestyle choices in the world. Also on board as the new official sponsors of Orwell Wheelers' elite racing teams, Pinergy will power the development of future cyclists by supporting the Junior Tour and the Pinergy Pathway Programme, which specialises in on-boarding new members into the club.
Passionate believers in sport's ability to drive change, Pinergy continues to #PowerTheDifference in sporting clubs and communities around Ireland. Earlier this year, Pinergy re-affirmed its commitment to Munster Rugby with a 10-year solar generation partnership, while they are also the Official Energy and Insights Partner for Basketball Ireland. Also included in their sports sponsorship portfolio is their sponsorship of the prestigious Schools Cup competitions across both basketball and rugby, along with support for teams including Mount Sion GAA and Blackrock Women's RFC.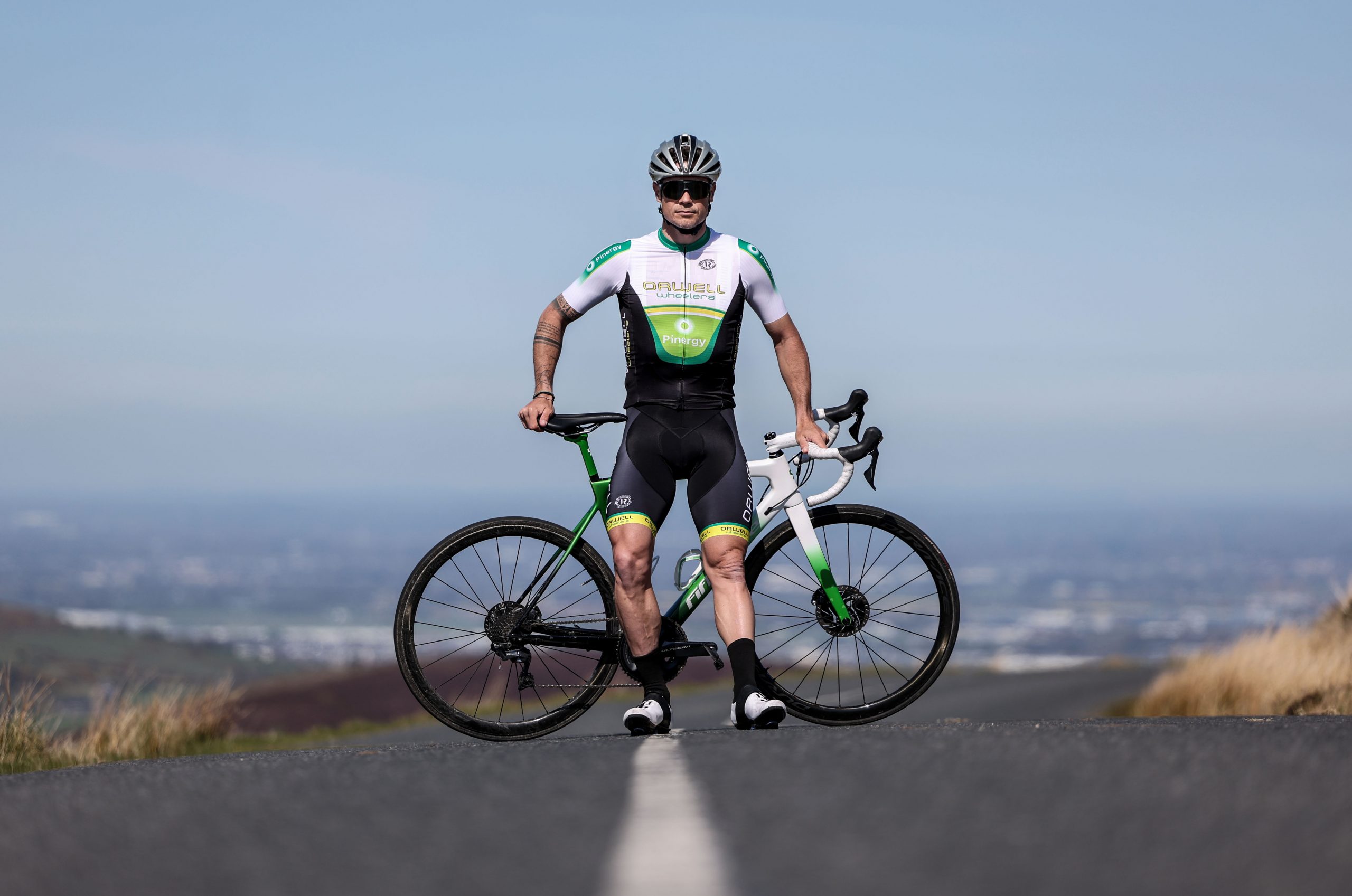 Founded in 1948, Orwell Wheelers has strong roots in road racing, with notable members including Nicolas, along with his father, Stephen Roche. The club now boasts over 800 members and, as part of their new partnership with Pinergy, has launched a new cycling kit available for purchase for Orwell Wheelers members.
Speaking at the launch today, Pinergy Chief Executive Officer, Enda Gunnell commented: "We are extremely proud to begin our journey of supporting Ireland's largest cycling club in Orwell Wheelers. Sustainability is something we are incredibly passionate about so it is an honour for us to work alongside an Irish cycling legend in Nicolas and show our commitment to supporting the growth of the sport in Dublin. The club has a deep and successful history having supported talent such as Nicolas, and his father Stephen, and we are delighted to #PowerTheDifference for the next crop of Orwell Wheelers members"
President of Orwell Wheelers, Denis Gleeson, said: "It was great to welcome Nicolas Roche back to Orwell Wheelers today as we commence our partnership with Pinergy for the next three years. Orwell Wheelers has a strong cycling legacy in Dublin and now, with the support of Pinergy, can continue the sustainable growth of our club and the development of our cyclists. We are delighted to partner with Pinergy, and are excited to see our members sporting the new Pinergy-branded Orwell Wheeler cycling jersey around the roads of Dublin."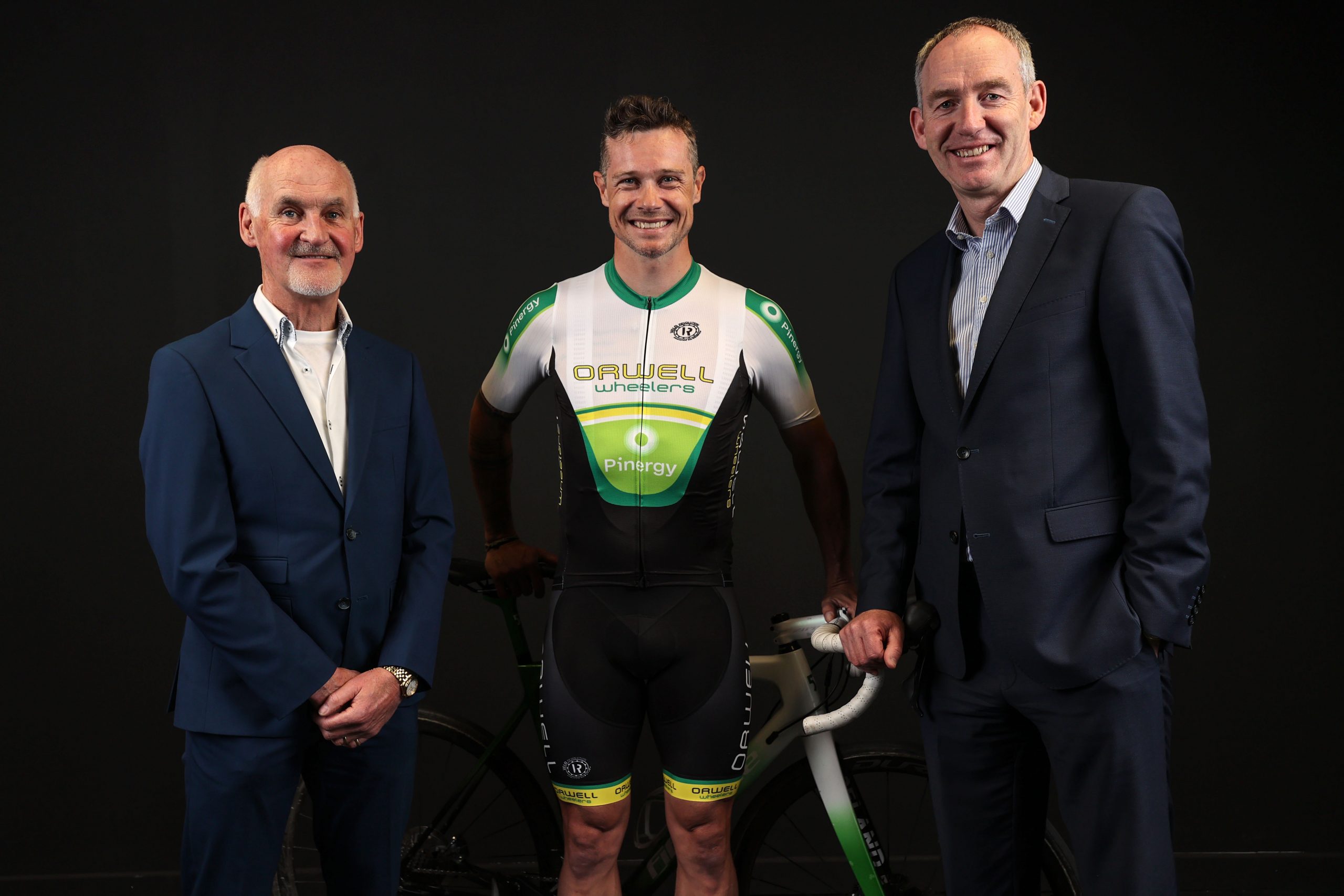 Olympian and Pinergy ambassador, Nicolas Roche commented: "I am honoured to be involved in today's launch with Pinergy and Orwell Wheelers. Having strong connections and family ties with the club, it is fantastic to have a sponsor like Pinergy to come on board and support not only our current members, but our future ones too, through the Pinergy Pathway Programme and Junior Tour. With sustainable living one of the most important issues in society today, it is brilliant to see Pinergy's commitment to powering Orwell Wheelers as they strive to continue their sustainable growth and develop the sport of cycling in the Dublin area. I'm really looking forward to seeing what the future has in store."
For more details on the upcoming Pinergy Orwell Wheelers Randonnée 2022, and to find out more about Orwell Wheelers, please visit https://www.orwellwheelers.org/. If you would like more information about how Pinergy is powering sustainability in Irish sport and beyond, follow Pinergy on their social channels across Facebook, Twitter and Instagram: