Buying An Electric Car In Ireland
Its image has evolved hugely in recent decades; as more and more manufacturers get in on the act and the electric car has its own high-profile ambassador in Elon Musk, transforming the vehicle from niche to mainstream. Fun fact: Tesla car dials all go up to 11 instead of 10, in a tribute to one of Musk's favourite films, Spinal Tap.
Indeed, the image of an electric car being underpowered or lightweight is countered by the production of a range of vehicles by most major manufacturers. Nobody considers say, an electric Land Rover to be slight or low-performance.
But where to start? Here's a guide to electric vehicles, breaking down jargon, suppliers and whether it's right for you.
TYPES OF ELECTRIC CARS
HYBRIDS CARS
This is one of the most widely known and used types of electric cars. While its engine is powered by conventional fossil fuels, it is also equipped with a battery-powered electric motor. This motor creates energy from "regenerative braking" – essentially capturing the kinetic energy of braking and repurposing it as an energy source. A typical hybrid will also feature "idle off", which turns off the vehicle's main engine when the car is stopped; an energy-saving feature that's especially useful for city drivers.
Even though a hybrid car still uses the internal combustion engine, its fuel efficiency can be over 50% more effective than its non-hybrid equivalent. To use the example of a popular car from recent years, the 2014 Honda Accord is available as a conventional car and hybrid: The hybrid version achieves 47 miles per gallon (mpg) compared to the non-hybrid Accord, which runs at 30 mpg.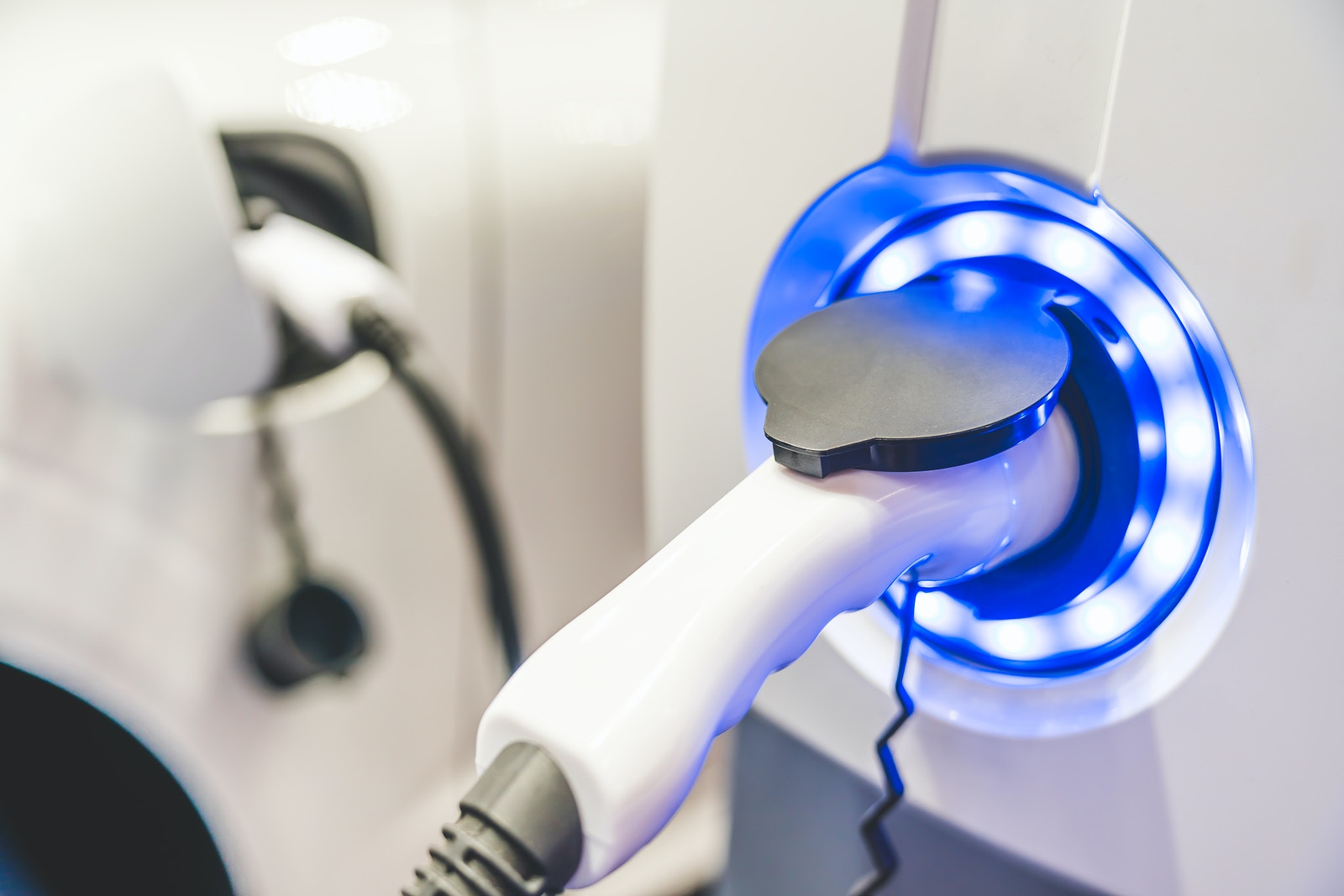 PLUG-IN HYBRID ELECTRIC VEHICLES (PHEV)
These vehicles work in a similar way to hybrids, except they can be plugged in and charged. They can then travel a limited distance on electricity from the grid. This distance is constantly being improved upon. The 2018 Mitsubishi Outlander PHEV, for instance, can travel 33 miles (53 kilometres) on a charge and this will be surpassed (perhaps by other manufacturers) in 2019.
BATTERY ELECTRIC VEHICLES
A battery electric vehicle (or BEV) can be charged entirely with electricity. Well known examples would be the relatively popular and affordable Nissan Leaf and the higher-end Tesla Model S.
BEVs have longer post-charge driving distance than PHEVs (ranging from about 128 to 320 kilometres per charge, depending on model and make), and omit far less pollution than combustion engine cars.
As battery charge improves, charging points become more commonplace, and the range of models and price points grows, the BEV market is expected to grow.
ELECTRIC CAR BRANDS IN IRELAND
Buy a Electric car in Ireland with the below brands. Some of these brands have their own distributor networks. Hyundai, Lexus, Mercedes, Mitsubishi, Nissan, Audi, BMW, Citroen, Ford, Land Rover, Jaguar, Renault, Porsche, Tesla, Toyota, Volkswagen and Volvo.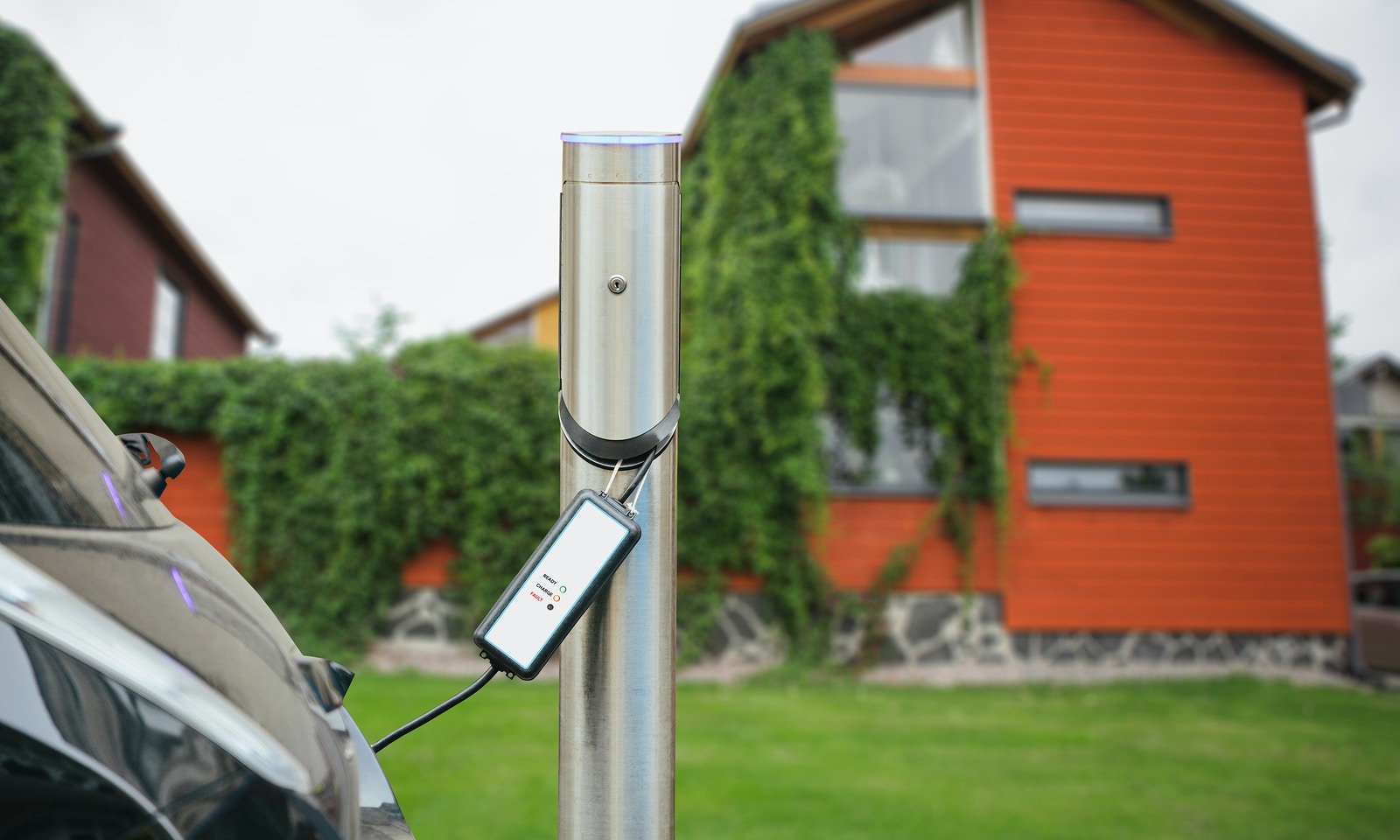 ADVANTAGES OF ELECTRIC CARS
Apart from a reduced carbon footprint, electric cars offer numerous advantages over their older counterparts. For a start, even the hybrids are much more fuel-efficient than any car that's entirely run on fossil fuels.
As mentioned above, some models only need to be charged once every 320 kilometres. And if you have a charge point at or near your home, this could eliminate the need to go to petrol stations entirely. It might be possible to get an electric car charger wall-box installed in your home, depending on where you live, planning permission and the age of your building.
Electric vehicles tend to be quieter than combustion engine ones, reducing noise pollution. Maintenance is also less of an issue as they use less oil, meaning less engine lubrication required and less wear and tear.
DISADVANTAGES OF ELECTRIC CARS
While electric charging points are becoming more common, they are nowhere near as ubiquitous as petrol stations, especially in rural areas.
Charging also takes longer than refilling a petrol or diesel tank; hours instead of minutes. And batteries will need replacing, somewhere between every 5-8 years. Many car producers offer battery warranty, but this varies from brand to brand.
Also, some models have a limited driving distance per-charge compared to petrol or diesel vehicles.
IS AN ELECTRIC CAR FOR YOU?
Do you drive in a motorway's fast lane? Do you travel around the country for work? If so, an electric car may not be for you.
However, for more low-key driving (such as school runs and short commutes), an electric car might be more suited.
And, while you will save money on fuel and (likely) maintenance, vehicles of this type are not cheap – yet. The tech is new, so the money saved on fuel will not quite make up for the relatively high cost.
Hybrids are the best bet for many, as they're not dependent on charge points and are very fuel-efficient.
Another note: Electric cars are often automatic: A relatively easy way to drive that's popular in America and Japan, but less so in Europe. Some complain that there's less of a feeling of control with automatic cars, so it's something to look out for.
Regardless of the type of electric vehicle you go for, you can be confident that you're making a positive step in creating a cleaner environment. Electric cars are evolving nicely too, offering smooth driving and a range of choice.
DRIVING INNOVATION
The electric vehicle is here to stay, and Pinergy – an innovative energy company – has been keenly observing its evolution since the beginning.
Innovation is key to Pinergy's identity, and we are especially proud of our Smart Meter, which puts the control in your hands.
If you would like to learn more about Electric Vehicle charging visit our Pinergy drive for homes page.
The Pinergy In-Home Display and Smart Meter App will give you up to the minute details on your energy consumption.
You can unplug an appliance and in 30 seconds see how that has impacted your energy consumption. If you'd like to find out more, email customerservices@pinergy.ie or fill out our switch now form.