CONGRATULATIONS, YOU ARE ONE STEP CLOSER TO ENERGY EFFICIENCY.
As a Pinergy customer, your energy is supplied from 100% green renewable sources including wind, solar and hypo power.
But that is just the start.
By choosing Pinergy, we install a smart meter into your home and provide you with an even smarter FREE Pinergy app. This gives you everything you need to make the little changes that make a big difference.
For too long, electricity customers in Ireland have been kept in the dark about their energy usage and billing. When you choose Pinergy, you'll gain access to all the information about your usage, broken down by day, week and month. This knowledge is power and having a simple way to see how energy is being consumed in your home is the key to making simple changes to help the planet and your pocket.
GET STARTED ON YOUR NEW PINERGY SMART APP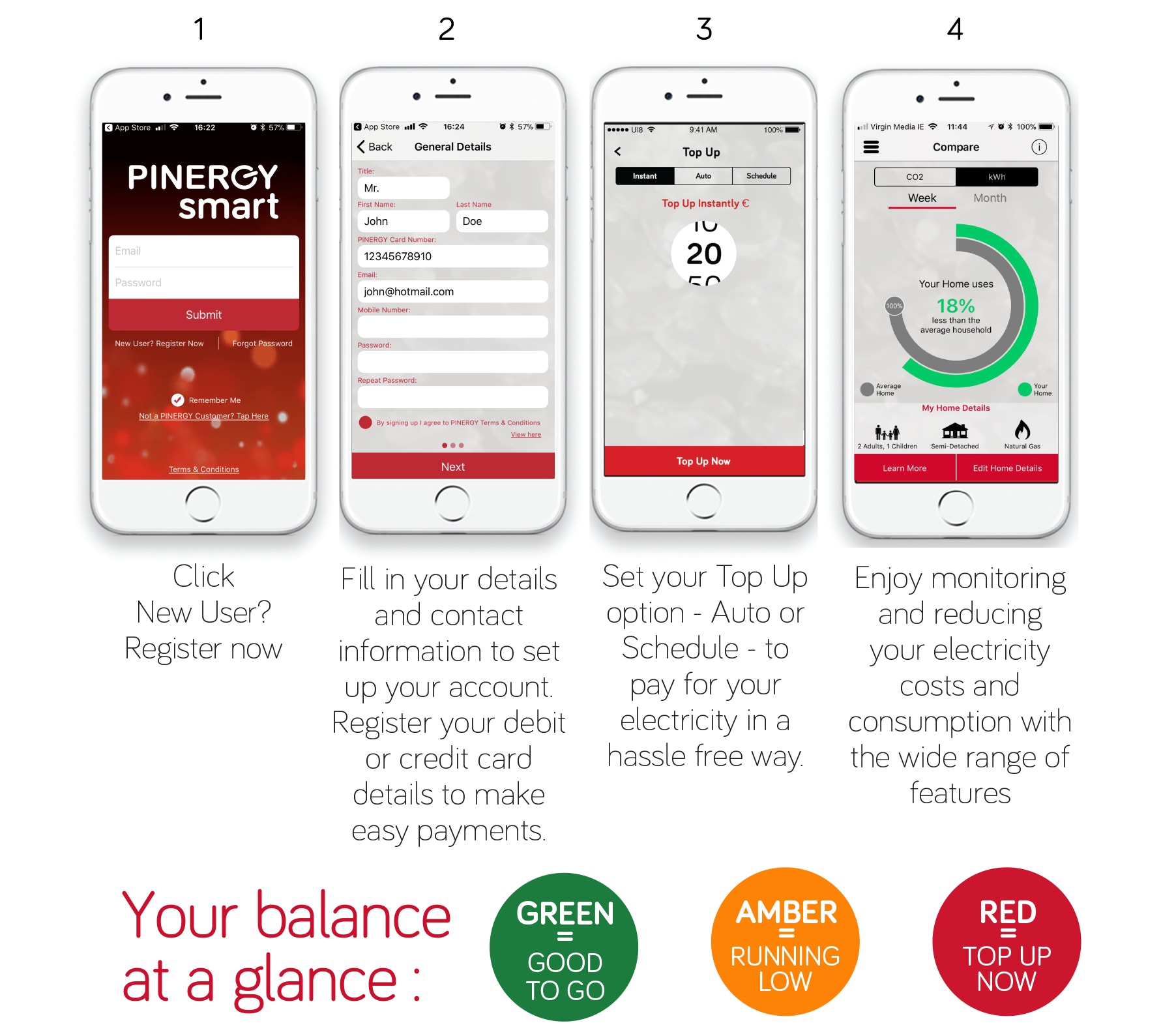 HOW TO USE THE PINERGY SMART APP
At Pinergy we have developed Ireland's first-to-market, truly smart app to help you monitor your balance, top-up remotely and to see how your usage compares to similar homes. Using both your smart app and In Home Display you will be able to stay in control of your electricity – anytime, anywhere!
Peter Bastable
Director & Executive Chairman
With over 25 years of experience building and scaling businesses, Peter is responsible for the strategic commercial direction and development of Pinergy. As an owner, Peter is passionate about making a difference to the traditional Irish energy landscape by placing Pinergy's core values front and centre of every client's needs.