Presenting partner of Munster v South Africa XV
Munster beat a South African touring side for the first time on a famous Thursday night at Páirc Uí Chaoimh. A sell-out crowd of 41,400 was the largest ever attendance for a rugby match in Munster as the province played the first-ever game at the famous Cork venue.
Historic first win over South African touring side
First game of rugby in Páirc Uí Chaoimh
Largest attendance for a rugby match in the province
Shane Daly scored first try in the Pairc
Powering Thomond Park and Musgrave Park with 100% Green Energy
We are proud to power Thomond Park and Musgrave Park with 100% Clean Energy.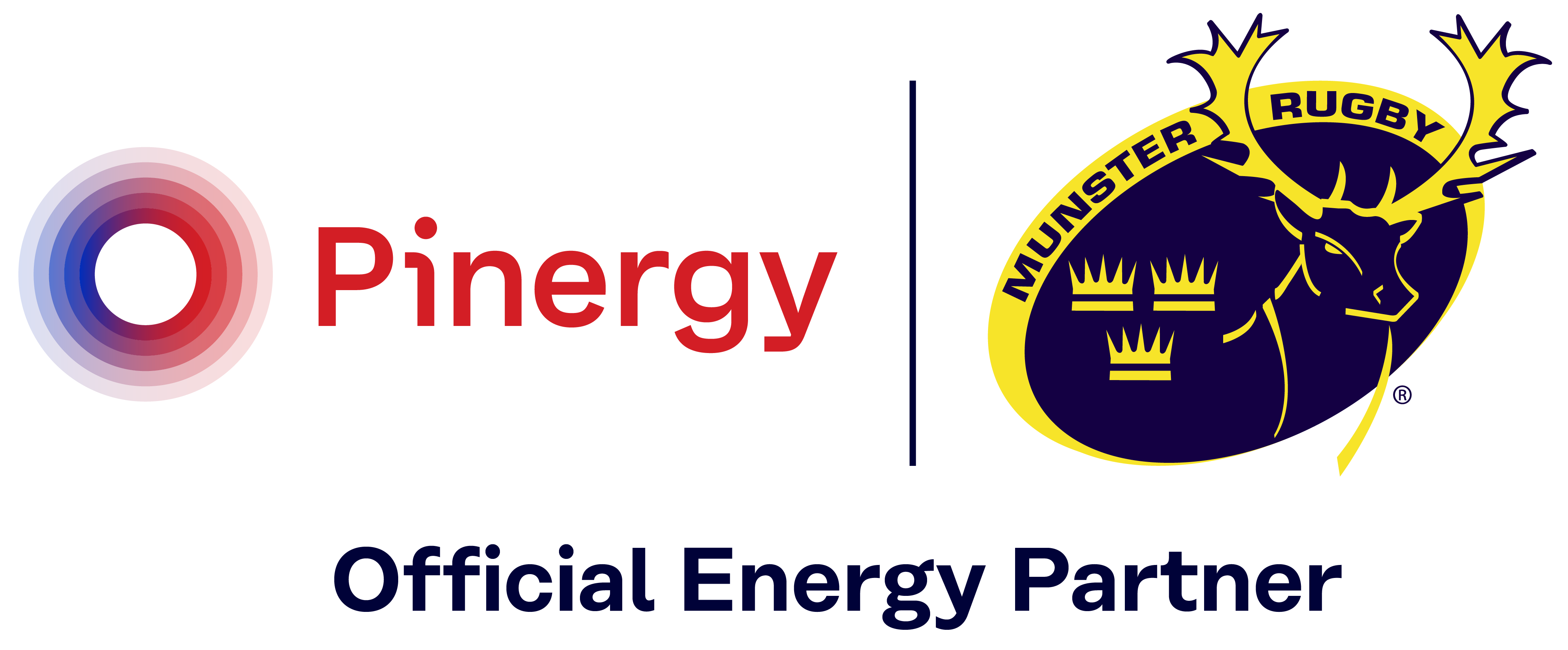 Reducing the carbon footprint of the Stadia
Creating sustainable energy future
Empowering Munster Rugby to see their energy usage
Pinergy Munster Schools Senior Cup
Pinergy is supporting the premier schools rugby tournament in the province, powering the development and sustainability of the game for young players throughout the region. For more than 110 years, the Munster Schools Senior Cup has been the backbone of youth rugby in the province.
Powering the Difference
Supporting Schools Rugby across Munster
Powering sustainable future of Munster Rugby
10 year Solar Partnership
Pinergy has teamed up with Irish and Munster legend, Niamh Briggs, to announce their commitment to the long-term support of Munster Rugby's sustainability strategy. Pinergy will now fund a 10-year partnership to install Solar Panels at Cork's Musgrave Park.
Empower Munster Rugby to generate their own electricity
Creating Munster's sustainable energy future
Supporting Munster's transition to net zero carbon
Supporting the Munster Rugby Supporters Club Choir
We are proud to support the MRSC Choir as they energise the team and fans before every game.
Supporting the team, supporting the fans
Bringing energy to the pitch
Stand up and Fight
Rugby Insights with Matt Cooper - Memories of facing touring sides
Rugby Insights with Matt Cooper - The Graham Rowntree Interview
What happened when we challenged Munster Rugby players to our Quiz?
Talk to us today on 0818 363 749 to help create your own sustainable energy future
Energy with Insight
Partnering with businesses across Ireland to create a sustainable energy future.