Since our last update it appears that the war in Ukraine is evolving into a long and difficult trench war centred in the Eastern part of country.  It looks like it will be part of our lives for some time to come.
From a commodity and power perspective, things are more positive.  As the chart below shows, NBP (British gas) spot prices have collapsed since the beginning of May.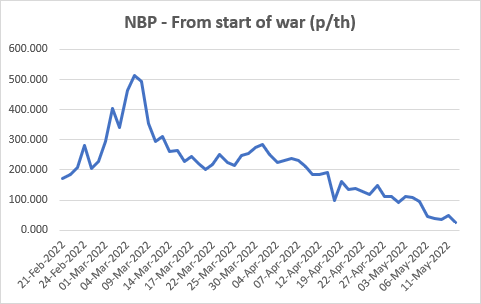 To illustrate spot gas was over 500p/th in early March closed at 25p/th on Friday.
Why?
Weather has been mild with temperatures above seasonal averages, reducing gas demand for heating.
Wind output has been strong, reducing the need for gas power generation
LNG deliveries remain high
British storage (albeit limited) is getting full
Britain is exporting to Europe at maximum capacity.
However, the movement in British gas has not been replicated in Europe.
As the graph below shows, Dutch gas (TTF), the bell weather metric for European gas has remained stubbornly high.
Normally, they are both correlated strongly, but in recent weeks this link has been broken as Britain is flush with gas while Europe struggles with low storage and unpredictable deliveries from Gazprom.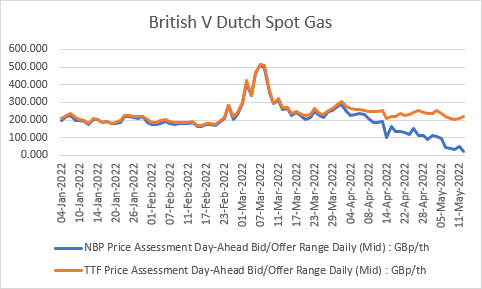 Gas prices in Ireland follow the British prices
The gas used for Irish generation follows NBP prices meaning that Power prices so far in May have been relatively low compared to previous months.  To date in May average prices for power have been just over €150/mwh (versus €310 and €226 in Mar & April respectively).  The abundance of wind generation in recent days has helped.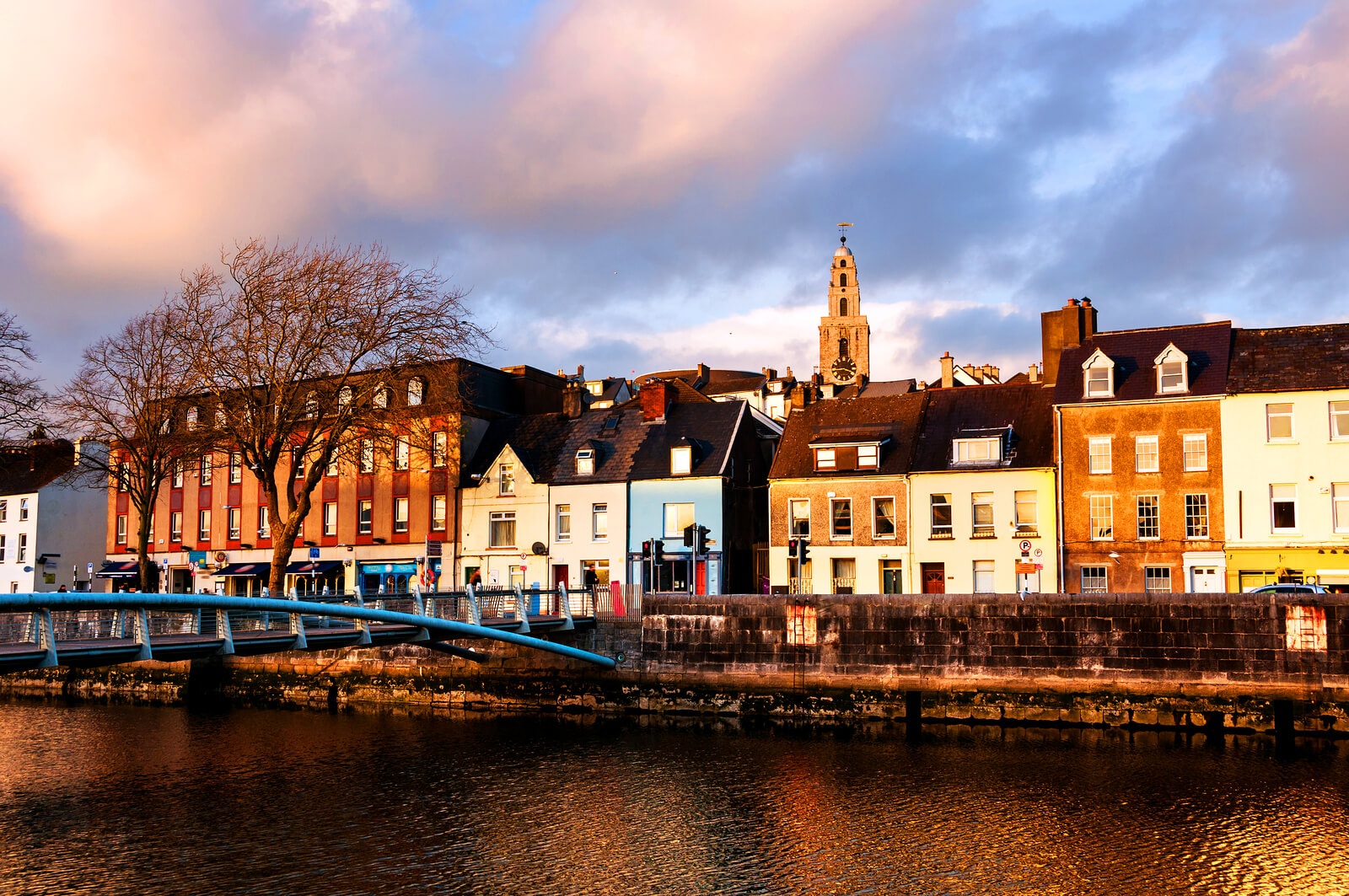 Short term gains not translating into long term
However, the short term gains are not coming through further out the curve.  Even month ahead gas prices are stubbornly high.  The 12 month forward price of power still remains above €200/mwh.  Markets are pricing in a risk premium for a number of factors:
Unreliable gas deliveries – even this week the Ukrainian gas transmission operator declared a force majeure, closing off gas deliveries to eastern Ukraine on fears that Russian were stealing or diverting the gas.
This week too, Russia announced sanctions on Gazprom Germania, which was taken over and nationalised by Germany at the end of March.
Markets remain concerned about Russian gas deliveries and Europe's ability to wean itself off it ahead of next Winter.
Markets are awaiting if there is any further fall out from the payments for gas in Roubles decree from Putin.
Both the events caused large spikes in forward prices, for example June gas increased by 50% between Tuesday and Thursday and fell back some of the way as markets assessed the impacts of the announcements above.
A Calm before the Storm?
In summary, while in the short term we are enjoying the benefits of the oversupply of gas into Britain on power prices, markets are worried in the medium term and move wildly on any news.
Disclaimer
The contents of this report are provided solely as an information guide. The report is presented to you "as is" and may or may not be correct, current, accurate or complete. While every effort is made in preparing material for publication no responsibility is accepted by or on behalf of New Measured Power Limited t/a Pinergy for any errors, omissions or misleading statements within this report. No representation or warranty, express or implied, is made or liability accepted in relation to the accuracy or completeness of the information contained in this report. New Measured Power Limited t/a Pinergy reserves the right at any time to revise, amend, alter or delete the information provided in this report.