The Property Industry Excellence Awards Programme in commitment to recognising excellence, announced that the awards categories and their criteria have been updated and redesigned to better represent the diverse landscape of the Irish property industry. Notably, the residential and commercial agency categories have been segmented to ensure the recognition of independent single agencies as well as multiple agency structures. This enhancement acknowledges the contributions of both types of agencies and fosters a fair and inclusive environment for all participants.
Furthermore, the awards programme now incorporates a dual entry capacity for contractors. This innovative approach allows smaller firms to showcase their exceptional work alongside larger counterparts. By providing a level playing field, the programme ensures that excellence is acknowledged and celebrated across the entire spectrum of contractors. With the updated award criteria for agencies and contractors, the programme is set to highlight the remarkable contributions of both established and emerging players in the field, further enhancing the industry's reputation for excellence.
Housing Ireland is a new award category and will highlight housing bodies, developers, government authorities, and individuals who are tackling Ireland's housing crises with delivery solutions.
The Technology Innovation Award is new and has a particular focus on awarding those technology providers who are transforming the way the industry operates with verifiable efficiency.
Sustainability is a governing theme of the 2023 awards. With this focus on sustainability, the awards programme will align with the United Nations Sustainable Development Goals, particularly Goal #9: Industry Innovation & Infrastructure, Goal #13: Climate Action, and Goal #11: Sustainable Cities & Communities. The awards program applauds targeted actions undertaken by industry stakeholders to improve environmental credentials and address local and global sustainability challenges.
By adapting the categories to accommodate the evolving dynamics of the industry, the Property Industry Excellence Awards programme encourages wider participation and ensures that outstanding achievements are recognized at all levels. This is the eighth edition and is today open for entry, judged by an esteemed panel representative of all industry stakeholders. The awards highlight, reward, and celebrate excellence across all sectors of the Irish property industry. The Property Industry Excellence Awards Programme remains a beacon of excellence within the Irish property industry, promoting innovation, sustainability, and exceptional performance.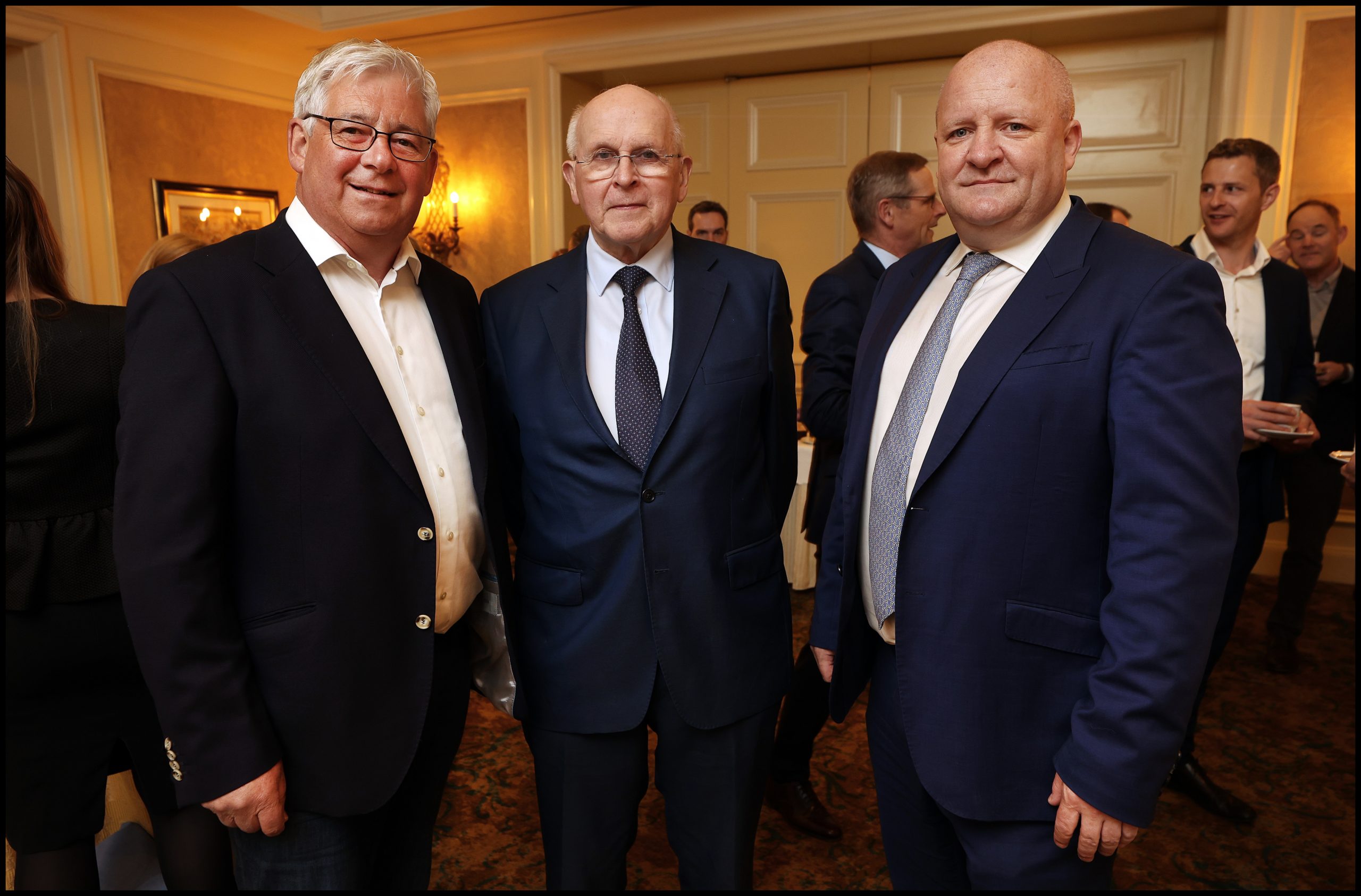 Also, the Property Industry Excellence Awards Programme hosted TU Dublin who updated on the Doctorate programme progression. These doctorates, supported by the reinvestment of any profits from the awards programme and by patronage from industry leaders Hibernia, Cosgrave Developments, Irish Life, and Linesight, stand as a unique property industry-supported research program at the doctoral level at TU Dublin.
'Good Practice for Conflict of Interest Management in the Commercial Real Estate Process: The Irish Experience' by Dr Lorna Colley, has reached completion and is now published. The significant findings and recommendations from this doctoral research can be used to advance and inform the frameworks for best practice, policy, governance, plus the monitoring of valuations.
The second Doctorate in Property 'One Hundred Years of Housing Policy: From Independence to Path Dependence' by Mr Paul Umfreville looks at the creation of a functioning housing system. Reports of inquiry and official studies have catalogued periodic housing crises over the last century. This research explores the differences (and similarities) between policy responses to some of those crises. Four examples of housing policymaking are analysed (two historic [Housing Acts 1932 and 1966] and two more recent cases [Residential Tenancies Act and HAP]). The research will next undertake interviews with Irish housing historians together with decision-makers involved in the recent policymaking processes. Thereafter the research will compare the historic and contemporary cases allowing for lessons to be learned about the process of policy formation and change.

About The Awards

How to enter: Enter online at www.propertyexcellenceawards.com
2023 Award Categories:
Contractor Award, Firms should enter as either larger firms where turnover is in excess of €50m or others where turnover is under €50m
Public Space Planning Award
Architecture Award
Built Heritage & Conservation Award
Residential Agency Award, Firms should enter as either larger agents (5 offices or more) or smaller agents (4 offices or less)
Commercial Agency Award, Firms should enter as either: larger agents (over 50 employees) or independents/smaller agents  (under 50 employees)
Technology Innovation Award
Property Fund Manager Award
Young Professional Award
Ireland Housing Award
Judges Award – Sustainable Ireland Property Award 2023
Meet The Judges:
Jim Clery, Partner, Head of Real Estate, KPMG
Sean Twomey, Real Estate Partner at Addleshaw Goddard
Peter Bastable, Executive Chairman, Pinergy
Kathryn Meghen, CEO, Royal Institute of Architects Ireland, Chairperson of Judging Panel
Maeve Hogan, CEO, The Property Services Regulatory Authority
Dr Conor Norton, Head of the School of Architecture, Building and Environment, TU Dublin
Charlotte Sheridan, President 2022/2023, Royal Institute of Architects of Ireland
Seán Lenihan, Chartered Engineer, and Fellow, The Institute of Engineers of Ireland
Shirley Coulter, CEO, The Society of Chartered Surveyors Ireland (SCSI)
Sean O'Leary, Senior Planner, Irish Planning Institute
Lorcan Sirr, Senior lecturer in housing, planning, and development at TU Dublin
Hubert Fitzpatrick, Director General Designate, Construction Industry Federation
Pat Davitt, CEO, Institute of Professional Auctioneers & Valuers
Maurice Buckley, Executive Chairman, the Office of Public Works
The Gala Awards Night takes place on Thursday, 23rd Nov 2023 at the Convention Centre Dublin.
The Awards night brings together more than 900 property stakeholders from various industry sectors, including construction, engineering, architects, planning, financial institutions, and professional services. It serves as a platform for recognizing and promoting excellence while fostering networking opportunities. This event stands out as the sole cross-sector gathering of all Irish property stakeholders, creating a unique and vibrant atmosphere.